"It is eye-opening to rethink how to invite students into the process, to maintain their dignity. I feel like my behavior toolbox has been dumped out, cleaned, reorganized and streamlined. I'm excited and anxious about beginning a new project with new tools."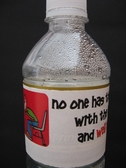 MYD - The Basics
October 3, 10, 17, 24
Note: All start-end times are Arizona Time.
On-Line Interactive Learning Opportunities
For MYD Training for staff new to a MYD school, we are offering a training series that will cover the basic components and processes of MYD.
You may register for The Basics of MYD at:

https://attendee.gototraining.com/63jq3/catalog/7720604969099579904

Designed for educators working at a MYD school that have not received the training or would like a review.

Session #1: Philosophy and Ownership of the Rule
Session #2: Steps 1-3
Session #3: Step 4 and the Step 4 Conference, Points: Logistics and Benefits
Session #4: Concerns and Closing Out the Day

After registering you will receive a confirmation email containing information about joining the training.