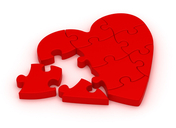 Make Your Day (and theirs) with
Hope in small doses
Always consistent
Reasonable
Transparent & Teach, Teach, Teach
Upcoming Trainings
Training designed to support staff new to a MYD school, we are offering a training series that will cover the basic components and processes of MYD that you can "attend" at anytime.

https://attendee.gototraining.com/63jq3/catalog/7720604969099579904?tz=America/Phoenix
Designed for educators working at a MYD school that have not received the training or would like a review.

Session #1: Philosophy and Ownership of the Rule
Session #2: Steps 1-3
Session #3: Step 4 and Step 4 Conference, along with Points: Logistics and Benefits
Session #4: Concerns and Closing Out the Day
Please plan ahead because each registration must be approved so that we have the information to invoice either you or your school. If your school is paying, please disregard the invoice that is sent automatically. Your registration will be marked as paid so you will receive the information and link that you need.

Below is a screenshot of the training. There is a video that you can pause as necessary. Below the video are the tabs for the tests and the materials. You will need to download the materials because those links will no longer work once the session is over.
Even though I share responsibility for the initial framework, the continuing growth and refinement of the Make Your Day program can be directly attributed to scores of dedicated professionals who continually strive to better the educational process and provide students with life-long skills for success.
Earl Brown
This website is designed to provide support to schools that use Make Your Day: copyright 1981-2019 MYD, Inc. If you use information, ideas or forms from this website, please credit the school(s) and/or person(s) who designed it.